📌To the program this month : spraying of dynamised rainwater with a compost based on cow dung, in our parcels.

ℹ️ Goals : Boost the microbiologic life, favors  a deep root system with a spirit of verticality.
The goal is to passing the branches on either side of the support wire, then attaching them with a specific wire. It is a manual operation that requires precision and speed.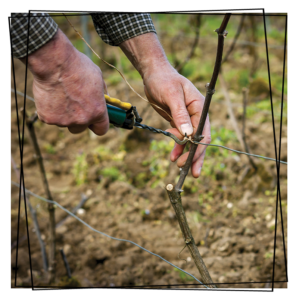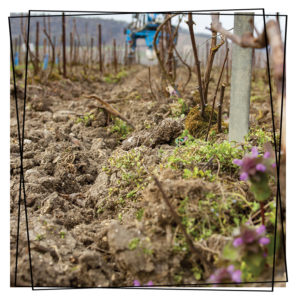 Second tillage of the year in our vineyard. The goal is to aerate and decompress our soils to make them alive and favors a deepest root system for all our vinestocks !
Disbudding started last week, at the end of April  ✨

ℹ️ In spring, disbudding allows us to decrease and to spread the number of grapes. So we have to select the best branches in order to have a good quality result for the next harvest, and then we remove the other branches by hand. ✨