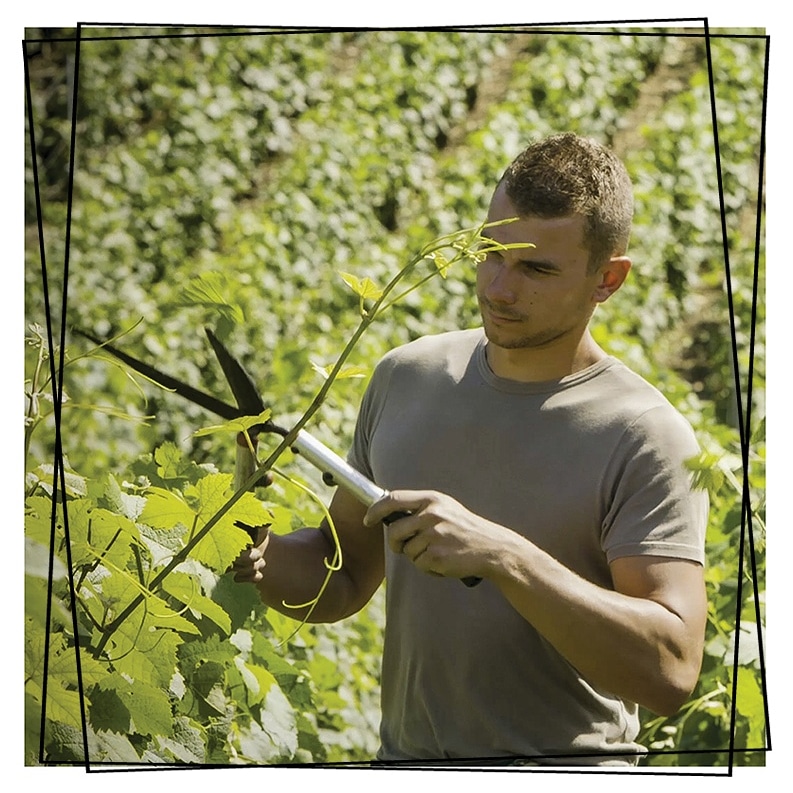 After the trellising period in June,  we spend several days in the vineyard in July and August to cut away everything that grows out of the trellis. The trimming is done by machine, and then several times by hand, to cut all the new parts of each vinestock called "entre-coeurs". That allows us to minimize the foliage, to favor a good ventilation around the clusters and have an optimal sun exposure for a perfect véraison.
Last stage before the commercialisation of our bottles, the labelling is carefully done during all the year … according to the orders.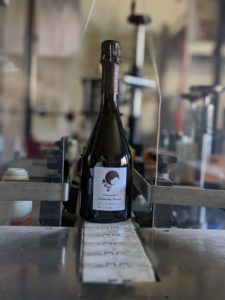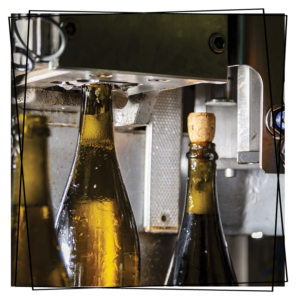 One of the last stage before the commercialisation of our bottles ! Our cuvées 100% Meunier are mainly Brut Nature ; so we just add some reserve wines during the disgorgement, whithout any added sugar. Fot the cuvées with an Extra Brut dosage, we add a liquor with reserve wines and some sugar, before 3 and 5 g/L.
In our parcel called "La Brousse", planted with Pinot Noir, green harvesting was necessary, by removing imperfect or unwanted bunches, those remaining can develop more completely. Even if we have done a carefully disbudding in spring.
The "véraison" is the name given to the period when the grapes change colors and start to rippen… Here is our Meuniers !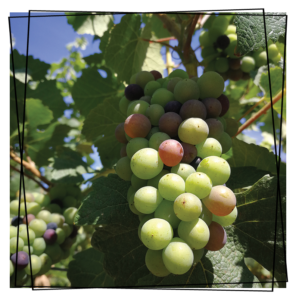 BEFORE THE HARVEST...cleaning up of our grape boxes !