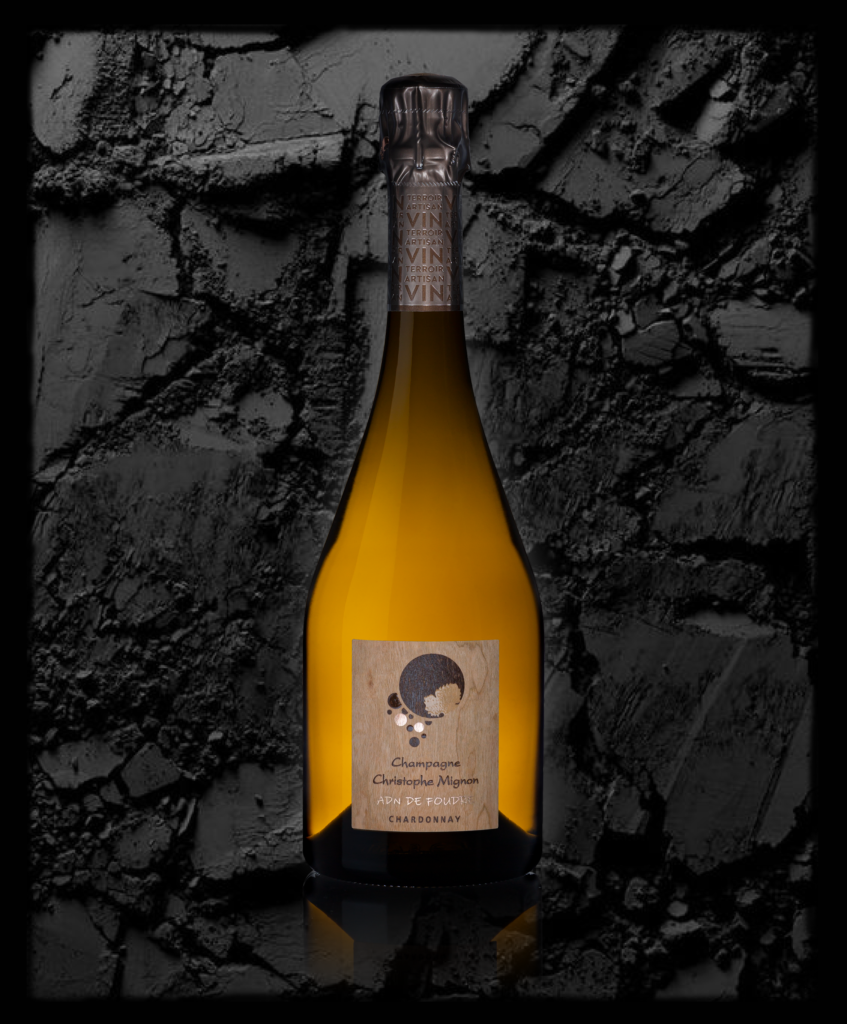 ADN DE FOUDRE
CHARDONNAY
#BRUT NATURE
Composition : 100% Chardonnay
Added sugar : 0 g/l
Grapes Harvested : 2017
Dat of disgorgement : following the lunar calendar
Content : 75 cl
"Very clean and delicate nose, with subbtle woody notes. Smooth mouth with hight precision, very fresh with toasted almond flavors."
TERROIR
Vineyard : located in  Festigny and Le Breuil.
Soil : a silly, clay limestone – Terroir Marne Valley.
Orientation : south/south west
Vines : average age of the plots is 32 years.
Our working methods are « alternative » , but without any certification. We follow the lunar calendar. (Learn more).
HARVEST
Manually harvested  with careful monitorig and control of grape maturity. We use two pneumatic presses,  2 000 and 4 000 kgs capacity.
VINIFICATION
Divided into plots. Stainless steel or enamelled steel tanks. No malolactic fermentation. Bottled in 2019.
Ageing one year in oak tuns.
Average ageing in bottle : 3 years. Disgorgement : date is indicated on the label.